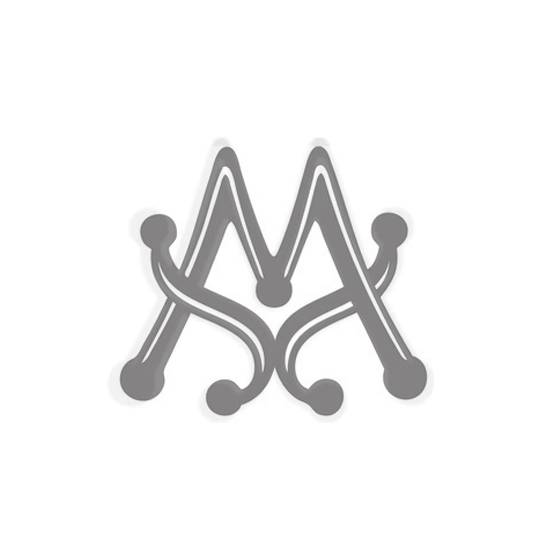 Originally Printed in Shoe Retailing Today by Joan Schweighardt
Mezlan shoes
, an upscale brand of men's footwear, have been manufactured in a factory in Almansa, Spain for over a half a century. Antonio Sanchez started working in the Mezlan factory as a teenager and later bought it. In 1985 Sanchez came to the United States in search of American outlets for the Mezlan brand. Known for luxurious styling, supple Italian leathers, genuine exotic skins and cushioned insoles engineered to offer superior fit, Mezlan quickly became a favorite with buyers at Nordstrom, Bloomingdales, and other high-end shopping destinations. By 1990 it made sense to open a distribution outlet for the Mezlan brand in the United States. Sanchez chose to open Pacific Shoe Corporation in Huntington Beach, California, the home of his wife. Thereafter he met Jeffrey Steinhardt, then the owner of Avventura, a high-end men's footwear chain headquartered in Chicago. Steinhardt and his partners were taken with Sanchez right away. They loved his product. Sanchez allowed them to sell it under their own private label, and soon it was clear that customers loved it too. In 2006, when Avventura closed its doors, Steinhardt accepted Sanchez's invitation to start a retail division for the Mezlan brand in the U.S. The division itself is called Pacific Shoe Corporation; the retail locations do business as "Mezlan" partnered with the appropriate city name.
The First Boutiques
As retail and marketing director of Pacific Shoe Corporation, Steinhardt helped open the first retail boutique in The Shoppes at Palazzo in Las Vegas, Nevada, in 2008. Over the next five years, additional boutiques were opened in Atlanta, Chicago, Arlington, Houston, and Santa Clara - all during a time when many other boutique destinations were closing, in reaction to diminishing sales and economic forecasts predicting more of the same. But Sanchez had experienced only acceptance in America, and he felt secure in his decision to move forward. In fact, not only did Sanchez refuse to acknowledge the risks of growing a business during an economic downturn, but he even raised the price point on his products. The feedback from his boutique destinations was (and remains) exceptional - and Mezlan San Jose became its sixth location. Customers love the service. They feel valued when they sit down to buy a pair of shoes. This is because Pacific Shoe hires people who know the business inside out and are passionate about what they do. Then Pacific Shoe provides additional training. And, of course, there are the shoes themselves. According to Steinhardt, the key to the brand's success is innovation. "We don't stop on the creative end. We are always experimenting, testing, listening to what our customers tell us, paying attention to trend changes." he says. "Innovation is the essence of Mezlan. It is always exciting around here." Mezlan also includes its
Bacco Bucci shoe
lines, described as "performance focused, casual footwear for men, designed to provide unparalleled comfort and quality." And Mezlan manufactures
men's designer accessories
, including leather jackets, wallets, belts, bags and hosiery for men. In addition to their own boutiques and their association with high-end department chains such as Nordstrom, Pacific Shoe Corporation enjoys relationships with independent retailers. To ensure that alliances remain viable for smaller retailers, Pacific Shoe keeps the upfront purchase amount to a minimum and provides sales reps to individualize sale strategies. What they ask for in return is retailers who are happy to work with them, retailers willing to generate a respectable presentation for the Mezlan product.
Website: Coordinating Omnichannel
The Mezlan website had its inception in 2008, the same year the company opened its first boutique destination. As of this writing, the website is undergoing a sea of changes. The company is taking full advantage of what has come to be called omnichannel technologies. Omnichanneling ensures that various mobile apps are of the same caliber as the principal website and that all are coordinated to express "the feel" of the associated brick-and-mortar destination and/or a particular product. This integration of content ensures that customers have easy access to any information they want, including real-time events, and that they enjoy a seamless shopping experience. Omnichanneling also intensifies product branding. Steinhardt believes that Mezlan has one major advantage when it comes to transacting successful online sales: "We are shoe fit fanatics. What goes on in the factory is a dramatic, passionate experience. The artisans there go nuts to make sure shoes fit right." Additionally, a "supercharged" online presence allows customers to keep up with new styles as they are launched. Mezlan is nothing if not inventive when it comes to range. Mezlan offers classic favorites as well as a continuous stream of newer styles in various color combinations, with various laser-cut fabrics. Sanchez's designers are inspired, as is Sanchez himself, by their travels, by trends in France and Italy, and by trends generally. When fresh ideas are constantly being added to a catalog, it's important to have a way for the customer to keep up with them. "The landscape is changing," says Steinhardt. "An online presence is good both for branding and for sales. Five, ten years from now, retailers will haveÿdigital fitting capacity." Mezlan is also developing B-to-B strategies through their online technologies.
A "Feel Good" Experience
Mezlan's loyal customer base began when Sanchez first came to the U.S. and started selling product to stores like Nordstrom. Customers bought their first pair of Mezlans and kept coming back for more, because the shoe afforded a "feel good" experience. Now the company is looking to extend its outreach to new audiences. Research feedback is providing them with a profile of their average first-time buyer, often an entry level executive who pays attention to the details in his wardrobe, and someone who employs at least some flair in the way he expresses himself. He is well educated, getting wealthier all the time. He may be an architect or an advertising guy, someone who has fun dressing outside the box. Price points for Mezlan leathers run about $375 to $425 on average, but they do carry some leather shoes at $295; on the other end of the spectrum, their exotic skins may run much higher. Their alligator shoe, for instance, is priced at $1295. Bacco Bucci prices run from $195 to $295. With both brick-and-mortar and online strategies securely in place to escalate branding and sales for their luxury product, it's easy to wonder whether the day will come when Mezlan will launch a line of luxury shoes for women. "Never say never," Steinhardt says. "Antonio Sanchez is always open to new ideas."
Use left/right arrows to navigate the slideshow or swipe left/right if using a mobile device