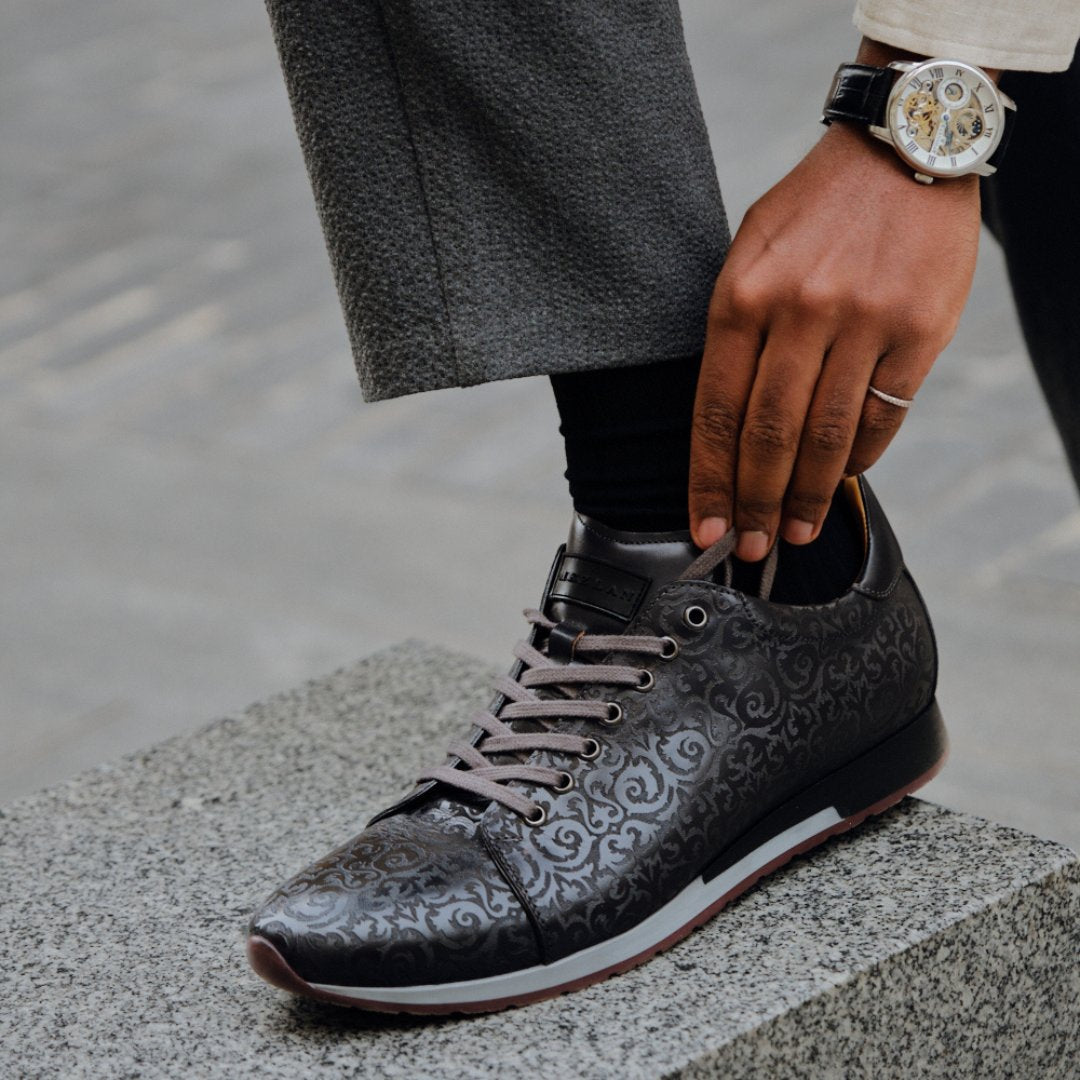 Mezlan 
sneakers
 combine comfort features, such as quilted, padded collars, cushioned insole supports and contoured rubber outer soles with hi-fashion upper materials and detailing like artisan-finished leathers and contemporary ornaments. In the last few years, you have probably seen award shows or other red carpet events featuring celebrities pairing a tuxedo or suit with some hi-top designer sneakers. 
Mezlan exotic sneakers
 are among the very coolest in the industry. For those who prefer a little dazzle, some styles use metal stud accents, pearlized, metallic, and embossed leathers. If you are more dress-casual minded, other exotic sneakers sport hand-finished calfskins, exotic skins, and velvet fabrics. Whatever your personal style may be, our 
men's exotic sneakers
 allow you to express yourself in your own unique way.